Factoring services for the trucking industry:
We know it's difficult to pay for fuel at the pump while waiting for payment on a load hauled weeks ago.
Unlocking your largest asset, your accounts receivable, is the key to unlocking the potential of your business.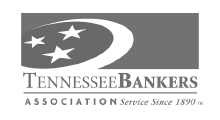 Our Exclusive Payments Partner:
We partner with Tank Payments so you can get paid faster than ever before!
Tank Payments is the perfect solution for freight carriers who want to get paid quickly and easily.
Our partnership means that you can get funded the instant your invoices are purchased - faster than ACH and cheaper than wires.
With Tank Payments, you can operate your business on a no-fee VISA commercial card, or move the funds to where you need them.
You're in control of your income - so you can focus on what's important, running your business.

Here's what our customers are saying: